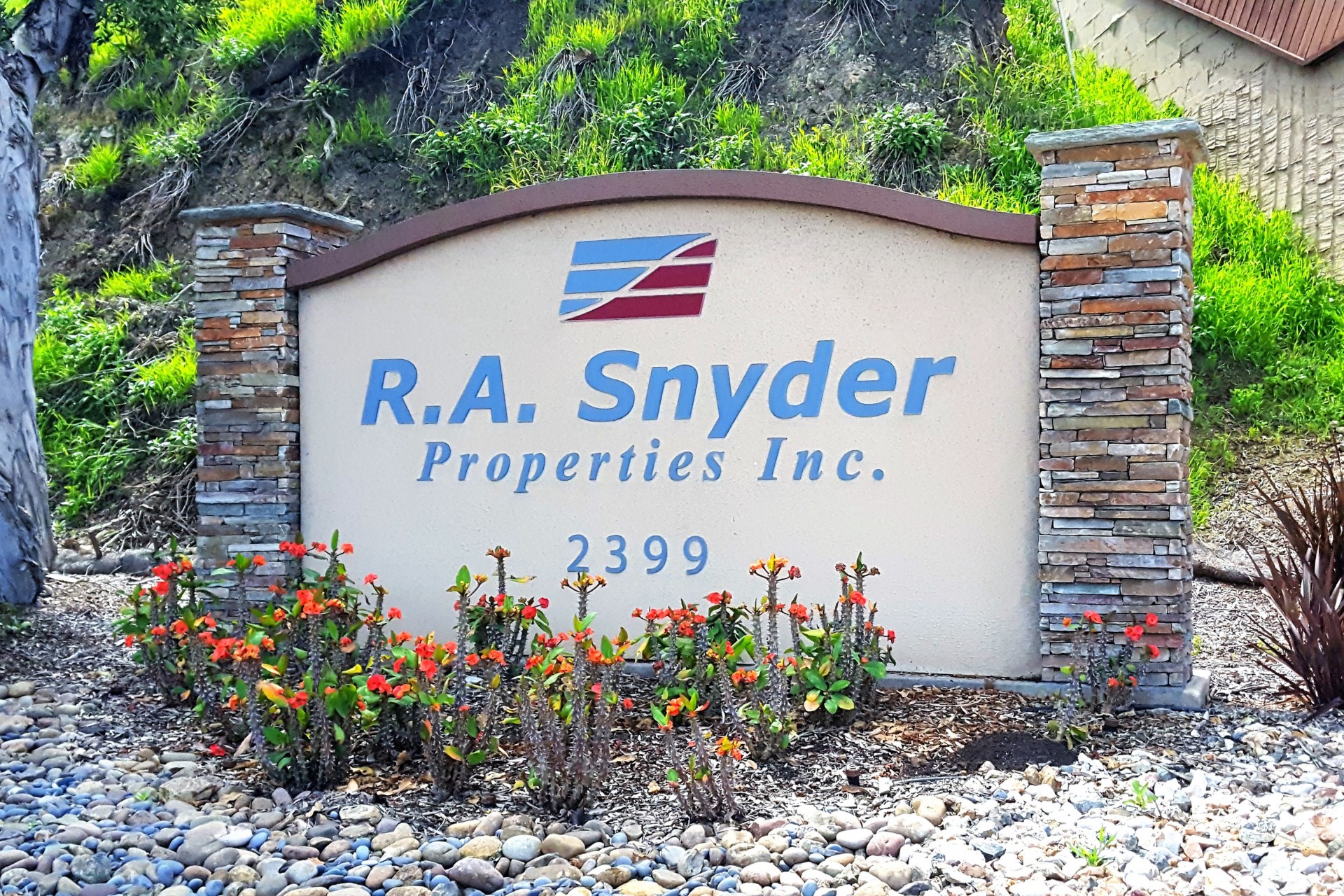 SOLUTIONS
R. A. Snyder Properties' broad experience as a property manager for small and large property assignments and receiverships has been vital to the growth of the company. Our company is recognized as an Accredited Management Organization and our president has extensive experience testifying in real estate litigation. His ability to focus on the requirements and ability to interpret the laws being passed through the appellate court give an acute awareness of how others get into trouble and how to avoid problems.
The company's long history of real estate management experience provides the expertise to offer best-in-class third party property management and receivership services. R. A. Snyder Properties values it's long history of our service to our clients. Our clients rely on our knowledge and experience to help them navigate through the real estate market. We are known for:
·
The ability to respond quickly to determine and achieve property specific goals through changing market conditions
·
The ability to successfully manage difficult properties involving foreclosure, receivership and repositioning
·
A strong network of service providers to assist in a variety of project related needs
·
Superior risk management controls and sophisticated accounting and project reporting
·
The ability to successfully adapt new technologies available to increase productivity, communication and profits
·
Our continued search of the industry for innovative ways to achieve our goals and objectives for our clients
R. A. Snyder Properties is comprised of a team of real estate professionals with diverse educational and business backgrounds. The management team of the company is comprised of professionals with credentials and backgrounds that include, Certified Properties Managers, Accredited Property Managers and REALTORS®
We average more than 20 years of real estate experience and use our extensive knowledge to identify and quickly execute opportunities to achieve our client's goals and objectives.